November
Carson & Mackenzie Bultena are our final winners of the fun fact trail!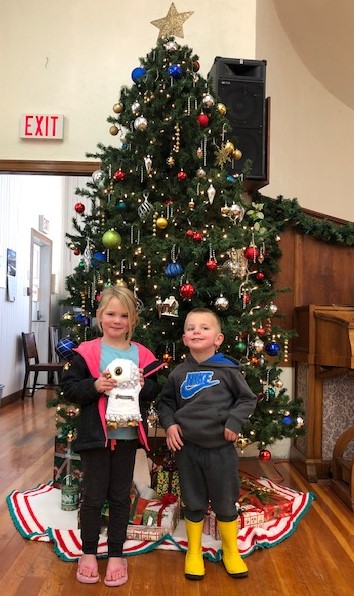 October
Gavin Besaw has followed Mr. Bogle the last 10 months and has finally won our October owl!

September
Cooper Macht was the winner of our September Selfie, finally after submitting numerous selfies throughout the year!
August
Jaxon Friesen was the winner of our August selfie.
July
Emma Hohn claimed the July stuffie. 
June
The Heaton siblings, Marissa, Drake & Ryder claimed the June stuffie. 
May
The sibling trio of Alex, Sam & Devan Mudaliar won May's Coaldale Centennial selfie draw and took home their very own owl stuffie.
April
Gracie Indenbosch took home our Centennial owl stuffie as winner of our April selfie contest.
March
Our March Centennial Owl stuffie winner was Gracyn Vandyk.
February
Our February Centennial Owl stuffie was claimed by Mikko Badiuk.
January
Our first Centennial Owl Stuffie was shared by Hailey & Jaxon Smelt.